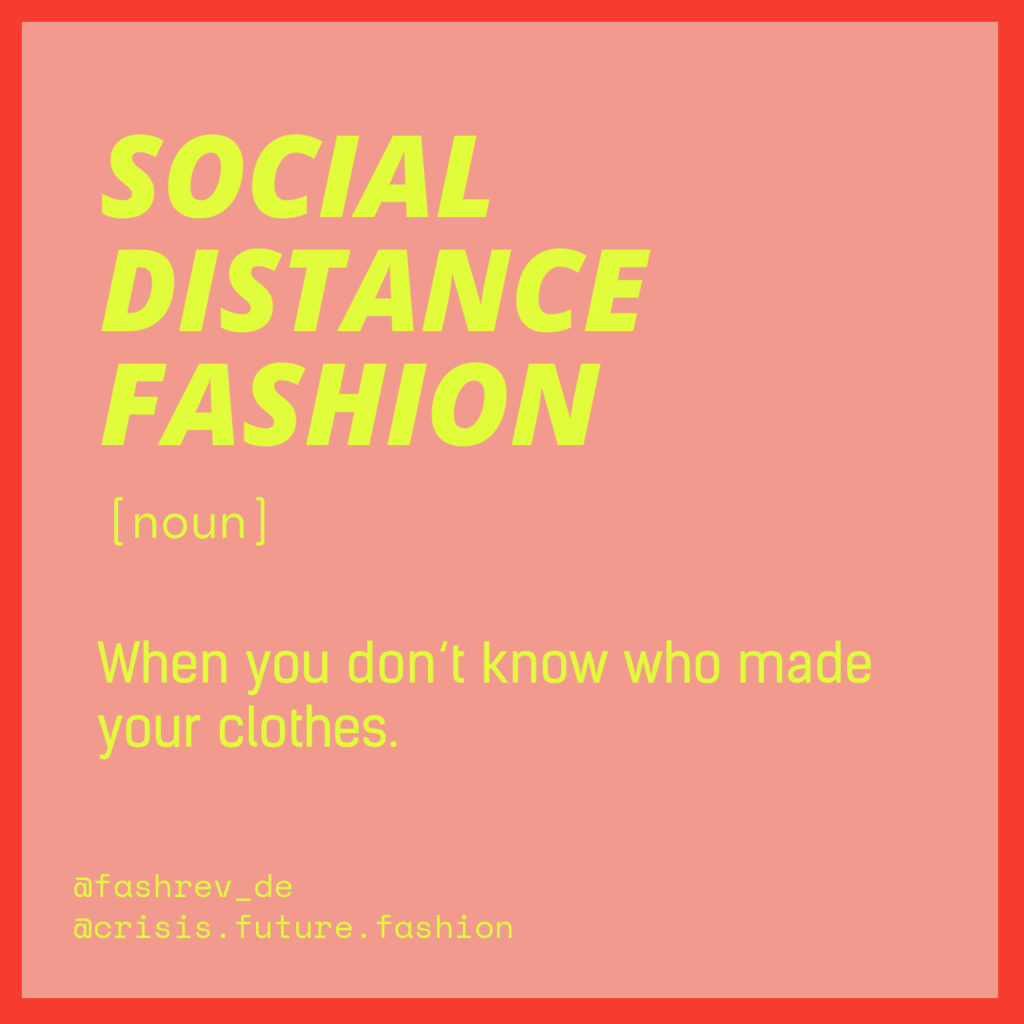 Auch dieses Jahr verzeichnet Fashion Revolution über 90 teilnehmende Ländern und weltweite Aktionen. Fashion Revolution Deutschland präsentiert dieses Jahr CRISIS FASHION: einen Webshop der wachrüttelt, die Methoden der Fast Fashion Brands satirisch umwandelt und so Aufmerksamkeit auf die Situation der NäherInnen in den schwer getroffenen Produktionsländern lenkt.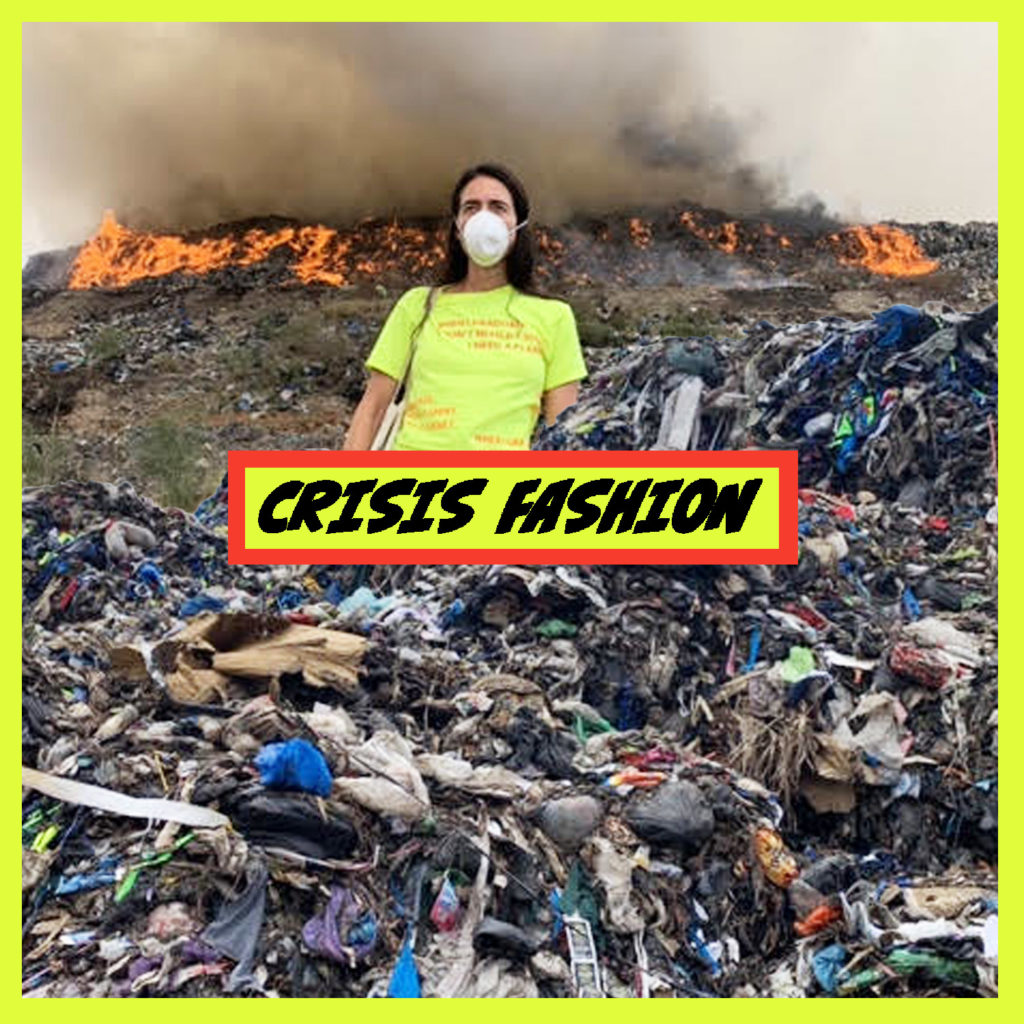 Der CRISIS FASHION Webshop wird am Mittwoch 22.04. offiziell gelauncht und von eine Online Kampagne mit Meme-Sprüchen wie "Social Distance Fashion — When you don't know who made your clothes" und "You have just won 10 Billion T-Shirts!" begleitet.
Die Fashion Revolution Week fordert die Modeunternehmen in Deutschland und der ganzen Welt dazu auf, endlich Verantwortung für Ihre Lieferketten und involvierten ArbeiterInnen zu übernehmen. Erst recht jetzt, zu Zeiten von Corona, aber natürlich auch sonst. Jede Krise birgt neben Herausforderungen auch außerordentliche Chancen für Verbesserungen — Fashion Revolution Deutschland engagiert sich für einen Neustart der Modeindustrie. Viele Pioniere und Visionäre der Branche haben in den letzten 10 Jahren schon aufgezeigt: transparente, faire und umweltfreundliche Mode wird The New Normal.
Zum CRISIS FASHION DEALS geht es hier lang 👉https://crisis.future.fashion. Folge den Wahnsinn auf @crisis.future.fashion und spread the word!